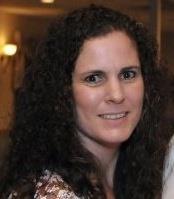 Hello! My name is Tricia Venne and I am the owner of the Massage Haven.
My husband Steve and I have four wonderful children. After being a homemaker, I decided to re-enter the workforce and choose a field that shows my compassion and enthusiasm for helping others. Absolutely loving what you do is an uncommon commodity, and I am blessed to have that privilege.
When taking a break from helping others, I spend most of my free time with family and friends. I love to cook, bake, garden, walk, practice yoga, read and enjoy what nature has to offer. I especially find tranquility and strength when I am walking on an ocean beach because of the grounding and cleansing effect.